Hello, my lovely readers!
Oh boy, it's time for another Riverdale season. How bad is it gonna be this time? Well, we're about to find out…
The Plot:
I don't even know how to describe the first half of this season. A clusterfuck rip-off Twilight Zone attempt?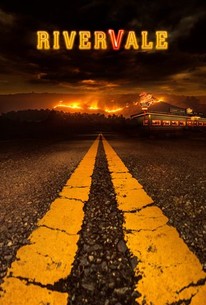 The Rating:
What an on-fire garbage can of a season that was (or first half thereof). Riverdale splits its season in half now and I will keep reviewing both halves separately simply because I wouldn't be able to remember anything about the first one by the time the second one is airing. Riverdale 6.1 is actually a bit of a special case as it doesn't yet really continue with the story. It's as if some of the writers have watched American Horror Stories (which already was terrible) and decided to do the same thing. Somebody really said, "let's do Twilight Zone but make it shitty". I would very much like to know what kind of drugs the writers are on, as that is hands down the only explanation for the scripts.
What pisses me off is that there is always so much potential. Like, this could have been great. The idea was there, the cast is amazing. But the *execution*. Boy, I don't have words to convey just how cringy this was. I swear for every step forward there are 864531 steps back.
Continue reading