Hello, my darling readers!
It's Tuesday, that means it's time for a T5T post!
It's hosted by Bionic Book Worm and is quite simple: check out the topic and write a post with your picks.
For this month, we get a very special treat: for the first time ever, there is a theme! So all four T5T posts for February are related to the Hogwarts houses.
Today, I'll share some recs for the final Hogwarts house: Slytherin. Believe me, when I say I saved some really good stuff for them!
#1 A Song of Ice and Fire series by George R. R. Martin:
If I had to choose one books series that represent the very essence of Slytherin, it'd be ASOIAF. Those novels scream the word ambition which is a major trait of the Slytherin kids. There's lots of scheming, plotting and killing going on which I also imagine them enjoying. There are many ruthless and badass characters. It's almost as if Martin had written the books just for Slytherin. 😉
#2 The Girl with the Dragon Tattoo by Stieg Larsson:
I saved this one exclusively for the Slytherins. It kept popping up in my head with most of the other houses too, but here it's the ultimate fit. Lisbeth Salander would most certainly be sorted into Slytherin and you can't convince me otherwise. The books by Stieg Larsson have this dark and unsettling vibe about them the Slytherin would relish. They'd devour the series!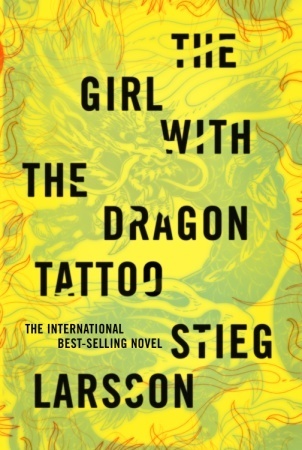 #3 The Man in the High Castle by Philip K. Dick:
There's not really a logical reason why I think the guys and gals from Slytherin would like this book. But out of all the Hogwarts houses, I can simply imagine them being the most interested in alternate history. They'd totally spend house debating the outcome of imaginary battles and the aftermath. So TMITHC would be a fascinating read for them, although I am also a little scared it would give them some bad ideas.
Continue reading