Hello, my darling readers!
It's Tuesday, that means it's time for a T5T post!
It's hosted by Bionic Book Worm and is quite simple: check out the topic and write a post with your picks.
For this month, we get a very special treat: for the first time ever, there is a theme! So all four T5T posts for February are related to the Hogwarts houses. Today, I'll pick five reads for anybody in Gryffindor!
#1 – A Series of Unfortunate Events by Lemony Snicket
If you look at the traits Bionic Book Worm used to describe people sorted into Gryffindor house, ASOUE was the first thing that came to my mind. Not only would they be able to recognize many of their valued traits in the Baudelaire orphans who are the main characters in this book series, but they'd also have a hell of a time procrastinating as there are 13 novels in this series!
#2 – Pretty much anything by Sarah J. Maas
First of all, her books are absolutely brilliant and I think everybody should check them out.
However, I think those would be especially brilliant reads for Gryffindors as the characters Maas creates embody the very traits a Gryffindor would cherish. They are passionate, stubborn but also unafraid to make changes. When I look at Aelin from the TOG series or Feyre from the ACOTAR books, that's what I see.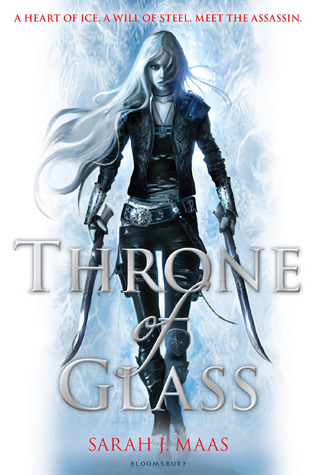 #3 – The Fault in our Stars by John Green
While I think that Gryffindors might make good John Green fans, this was the only one of his books that I enjoyed. The protagonists also feature many aspects that Gryffindors value. A few years have passed since I read the book but I remember Hazel to be funny and trusting and she certainly tries to live in the moment. It's simply an amazing book and I can totally see somebody like Hermione discussing the novel even weeks after she's done reading.
Continue reading