Hey guys!
Welcome to my review on the second installment in Sarah J. Maas' ACOTAR series. I wasn't the biggest fan of A Court of Thorns and Roses, but I have lots of feelings when it comes to this book. So be warned there will be lots of spoilers and a very long review!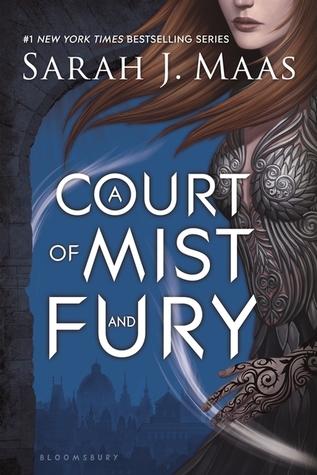 The Plot:
They survived. The horrors of Under The Mountain are behind them yet also within them. Both Feyre and Tamlin are struggling to readjust with their new lives after Amarantha. Although one of them is having more trouble than other…
The Rating:
I have so many feelings about this, I don't even know where to start.
From my first review, you know that I've never been a fan of Tamlin. However, I could never really pinpoint what it was that made me dislike him (apart from being utterly boring). Now I know: he's a total prick, that's why! While I only rolled my eyes while reading the first book, I just wanted to smack his stupid face once I got into ACOMAF.
He is stupid, annoying, selfish and has a serious problem with his temper.
While reading all those chapters set in the Spring Court I kept wondering when Rhysand might come to claim the bargain as learning about the Night Court was the only reason I actually picked up the book.
So I couldn't help but cheer when Rhys (who always knew how to make an entrance) saved her from marrying that idiot.
Let me just say, I knew there is more to Rhys and the whole Night Court from the very first minute! I actually wanted to scream at Feyre to get her head out of her ass and find out more about this place.
And Rhysand. Oh Rhysand. I'm fangirling all the way here and shipped Feysand already when they were Under The Mountain. Whenever they taunt each other and flirt shamelessly, I can't help but feel – as Feyre would – my toes curling.
But those two are not the only characters I am rooting for. The whole Inner Circle. Azriel, Cassian, Mor, Amren – I want to read entire books about their respective stories. I want to joke with them, be part of their group and chime in with the lovely insults only true friends can chuck at each other and get away with.
I was so disappointed when Feyre didn't really talk to Mor during her first visit at the Night Court. I knew from the first second that she'd be a fascinating character I want to get to know!
I read a few people criticing Feyre's character development in this book, but to be honest, I never really cared for the human Feyre. However, her new self is far interesting and even likable for me. Far more relatable.
You know, I am writing this review after I finished all the remaining books in this series, as I couldn't be bothered to take the time to write this before picking up A Court of Wings and Ruin. I am still trying to get all those feelings in order.
So many secrets to discover, friends to make, foes to defeat. No matter what I said about A Court of Thorns and Roses, I am over the moon with this book. Once Tamlin was out of the way I could not put it down. So even if the first book didn't convince you fully, please read this one. I promise you won't be disappointed.
Did you read the book? Let me know in the comments what you think!
Follow me on Facebook, Twitter, Bloglovin', Tumblr, Goodreads, Letterboxd or Instagram!