Hello, my darling readers!
It's Tuesday, that means it's time for a T5T post!
It's hosted by Bionic Book Worm and is quite simple: check out the topic and write a post with your picks.
For this month, we get a very special treat: for the first time ever, there is a theme! So all four T5T posts for February are related to the Hogwarts houses.
Today I'll try to figure out some books for the guys and gals in Hufflepuff!
#1 The Rules of Magic by Alice Hoffman:
I've had this book in mind for quite some time now but couldn't figure out which Hogwarts house to pair it with. Hufflepuff seems like a legit choice, though. The kids sorted into that house share many traits with the characters of the novel – they are hardworking, open-minded, giving and practical. Alice Hoffman's book contains magic, love, and heartbreak. I bet the Hufflepuffs would love it!
#2 Eat, Pray, Love by Elizabeth Gilbert:
Of all the houses, I always considered the Hufflepuff kids to be the most down to earth. Gilbert's book is a rather practical guide but paired with lots of emotion. She encourages many traits valued by the Hufflepuffs – they'd devour her heartfelt account of her quest for healing!
#3 The Book Thief by Markus Zusak:
With The Book Thief Markus Zusak ripped out my heart and tore it to shreds. It's an account of unwavering loyalty and the goodness in people – even during the bleakest of times. Those traits are essential to Hufflepuff, so I'm sure they'd read the book and then sit with me while crying my eyes.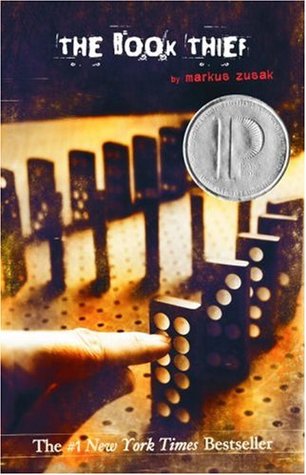 #4 Inkheart by Cornelia Funke:
All of a sudden, Inkheart popped into my head and I knew it's THE book the Hufflepuffs need to read. It's kind of a German classic in YA fiction, though I only read it for the first time a few years ago. Totally blew me away. I love the world Cornelia Funke created and the bits of magic she distributes throughout. Although this could be a suggestion for just about every Hogwarts house, it feels the most fitting for Hufflepuff. They'd cherish this gem of a book!
#5 The Golden Compass by Philip Pullman:
I don't know why but out of all Hogwarts houses I always imagined the Hufflepuffs to be the best when working with animals. Something in their very souls makes me think of them stroking a cat or patting a fluffy little rabbit. So, they should read The Golden Compass as they'd really deserve to have daemons. It's a concept I could easily see for the Hufflepuffs! The story is also fascinating and hell of a ride, so there's no reason not to read it!
Which books would you recommend to a Hufflepuff? Let me know in the comments!
Follow me on Facebook, Twitter, Bloglovin', Tumblr, Goodreads, Letterboxd or Instagram!